Rehearsal & Events Calendar
Click here to make your reservation for Family Social Night at El Barrio Cantina.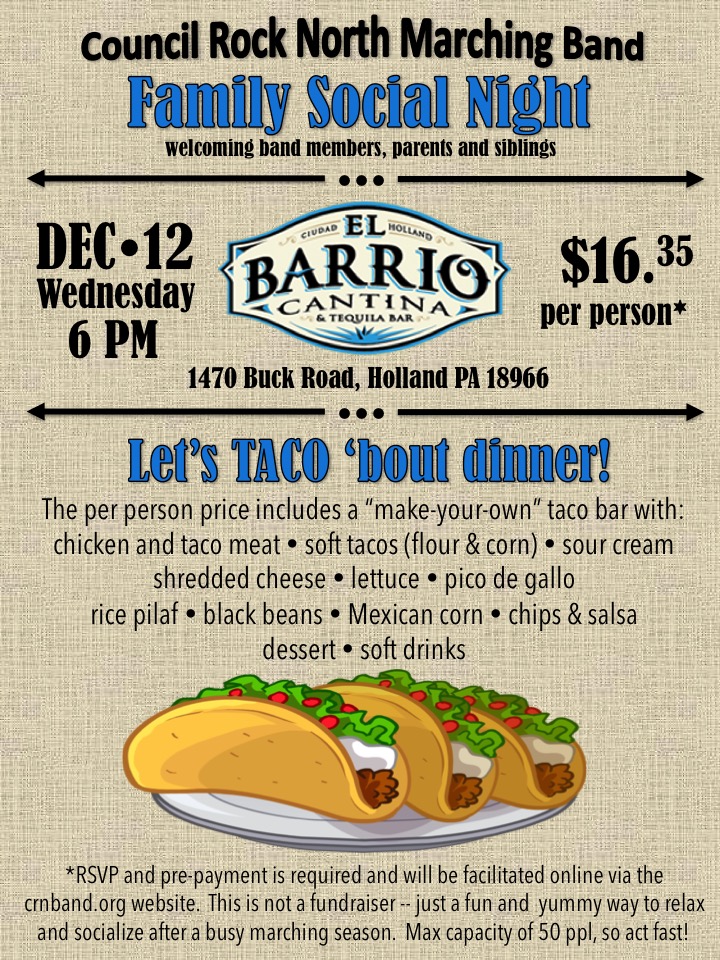 Support CRN Winter Guard by dining at the Newtown Wendy's next Tuesday! Support CRN Winter Guard by dropping off gently used and new items on December 20th. Click on the flyer below for details! Hawaii Trip Uniforms: Items will be delivered on December 19th & 20th at the Winter Concert Dress Rehearsal & Winter Concert.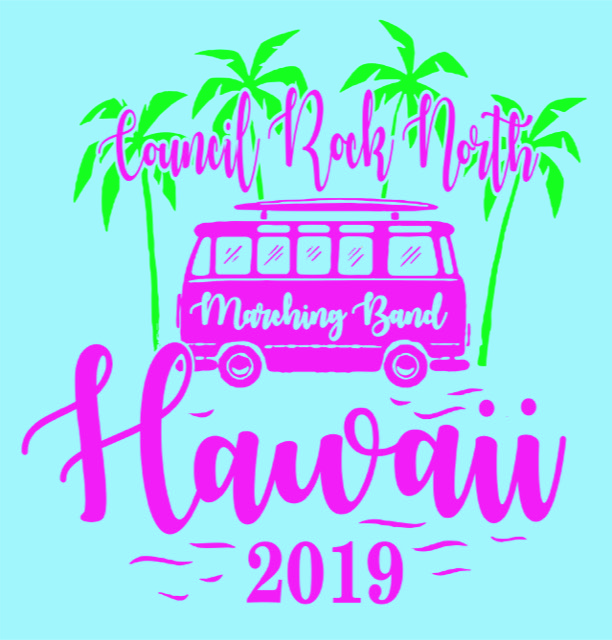 We are under 200 days from lift off.  What do we do in the meantime? FUNDRAISE! Fundraising is a critical part of the band trip and we need EVERYONE'S help. While we will offer opportunities to fundraise for individuals, we need to focus on fundraising for general...
read more
Both mini-band camp and band camp consist of training and instruction in marching and music. At mini-camp, incoming freshmen are shown the basics of marching, while older students get to brush up on their skills. Music for the fall show is distributed, to...
read more